His Mother Did Not Like Me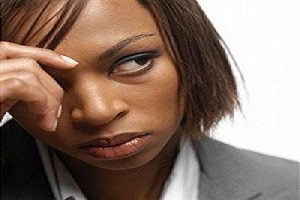 Good day people and God and welcome back.
I do hope this week's article inspires you as well as brings you the healing/ counsel you seek and need.
I was at a work event not too long ago and just after conducting interviews on the red carpet, we had all gone into the cinema to watch the new movie and give our honest feedbacks before the movie goes to the cinemas.
The movie addressed a lot of issues women face in their abusive marital lives. The scenes were so gruesome that I clutched my chest and gasped and I was not the only one.
The actor was mercilessly beating up his very pregnant wife and his mother saw nothing wrong in it. She always blamed the wife for her son's misdeeds. She would rain abuses on the lady and accuse her of provoking her son; hence, she felt her daughter-in-law's beatings were justified. To Mama: Her daughter in law deserved the hellish marriage she was in, she insisted.
The man beat his wife up for everything: For not smiling, not walking fast enough (although she was pregnant), not picking up her phone on time, everything! It was just constant battering, always leaving her bruised, bleeding and with a black eye.
It was just a movie; however, people were in pain, as I looked around, I saw this clearly.
I turned around to see who had reacted just beside me; she was beautiful. I had seen her at previous events but we had never spoken prior to the time.
I said to her "Wow, your reaction is so strong, as if you have had similar life experiences?"
Amaka then started talking: My sister, I have actually. I left a previous relationship because he was abusive and then, last Christmas, my new fiancé took me home to introduce me to his family. When we arrived, his mother was not nice to me. She asked me to go blend tomatoes and pepper and although there was a blender in the house, she insisted I use grinding stone to do so. She was surprised I could and since I did it well, she did not say a word to me and walked away, as if angry.
I later overhead her say to her son that she is testing me to see if I am with him for the family's wealth and prestige and that she meant to frustrate me throughout the holiday just to prove to her son that I am not good enough for him.
I was hurt as all these was coming from a woman that I barely know and I had hoped she would give me a little chance to know me properly.
So many other intrigues later, I politely asked mama if I had upset her in any way and if I had done so in ignorance, I apologized.
Mama would have none of it, she accused me of been rude; that in her family, women were to be seen, not heard. What gave me the right to speak to her without been spoken to first? Who are my parents? What pedigree do I have?
Her son, my fiancé, was there and said nothing in my defense. He just stood there as his mother lashed me, even though I had only tried to make peace for a crime, I had not committed.
I had had enough and honestly told her off as politely as I could Yvonne, then took off the engagement ring suddenly and dropped it in her son's hand before he knew what was happening and told him that I will not marry a man that cannot politely stand up for me to his mother, especially knowing that his mother was just bullying me for no just cause. I could never live my life like that; I would rather remain single a little longer than grow to despise my spouse and his mother later on in life.
I also advised him not to marry until he is strong enough to protect his wife from his mother. I was furious at the time.
I turned around and as politely as I could force myself, I told the mother to remember she has daughters' and I prayed that the same treatment she melted out to me, that her daughters' do not face such or worse in the hands of their would be in-laws.
I was furious, I could have said more but the God in me prevented it. I was however so angry both the mother and son were afraid to come near me for fear of what I may do. I stormed out of that house and that was the end of that engagement.
I know people reading may judge me, as they are very churchy and have never overreacted in anger all their lives, but please Yvonne, write it the way it truly occurred"
I hugged her and told her God will definitely give her the peaceful and loving marital life she desires in Jesus name and then we soon concentrated on the movie.
When the movie ended; the abused (actor) wife helped murder and conceal the death of her abusive (actor) husband.
It was time for comments and I was the first to speak; I begged the audience to please tell anyone they know, (themselves inclusive), who is in intense abusive relationships or marriages to please leave the scene at the moment or totally walk away before they resort to murder.
I know church folks do not wish to hear this; however, there are people who are constantly battered and bruised in their marital lives, sometimes, even after a powerful church service.
The abused have now gotten to the point of wanting to retaliate on their abusers. They spend time and energy plotting on how to put a permanent stop to the abuse and may unintentionally or intentionally commit murder or maim their spouses for life.
I do not believe the church wants this, so my advice is for the abused, who is at the point of retaliation, to pack up and go on holiday, or back to the parents' house or move away for some time, to get as far away from the abuser as possible, until she or he is calm enough to listen to Godly counsel so as not to act on their plan and for the abusers to be disciplined thoroughly and then counseled, so as to desist from such ungodly behaviors, as sometimes, godly counsels, without appropriate disciplinary actions taken, will not deter the abusers from his or her attacks again.
However, if you are not already married; it is perhaps time to reevaluate it all and let the person go. In a subsequent article, we will discuss the strength it takes to let someone you love go, especially when you know he or she, is not the godly and right person for you.
May our good God grant you the healing and grace you need in Jesus name, AMEN.
Thank you for reading and until next time, Shalom!